Lemon Cheesecake Thick Shake
Annacia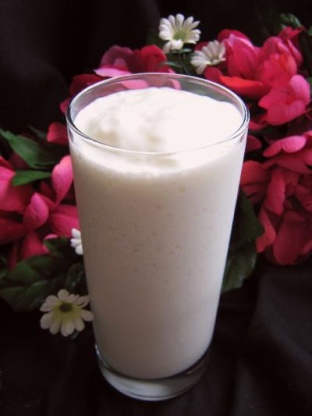 From The Ultimate Party Drink Book. No cheesecake necessary. For a variation, add 2 crumbled graham crackers before blending.

I was going for a lo-cal, high-protein breakfast, so I made a few changes to this. Like another reviewer, I left out the sugar, allowing the yogurt to provide the sweetness. Granted, it wasn't a very sweet shake, but that was fine with me. It still tasted great, and it didn't have the added calories from the sugar. I cut back on the lemon juice a bit, partly because I was using bottled lemon juice, which I find pretty potent, and partly because I wasn't using the sugar called for, so I didn't want the shake to be too tart. Perhaps it was because I used less lemon juice, but my shake was too thick to blend properly so I added an additional 1/2 cup of cottage cheese, which worked out great. I tallied the calories in my shake and it came out to be less than 250 calories for one large shake--with almost 30 grams of protein to boot! The nutrition info shown on Zaar indicates this is much higher in calories, but I think their numbers probably are based on using a full-fat cottage cheese.
Combine all ingredients in a blender. Cover and pulse until mixture starts to swirl.
Blend on high for 20 seconds, or until the drink is smooth.