Lemon Cheese Spritz Cookies for Christmas
Karen..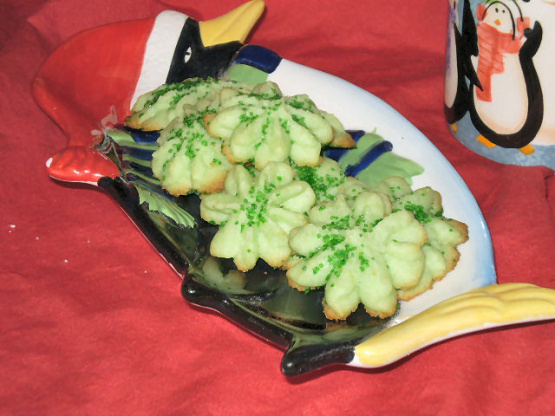 you've tasted these -- they melt in your mouth -- but usually people don't add the lemon zest, which makes All The Difference in how special these taste

Not bad. Lemon flavor is quite mild. If I make them again, I'd double the lemon.
Cream butter, cream cheese and sugar in a mixer.
Add egg yolk and flavorings.
Beat until light.
Shake flour through a fine sieve with the salt.
Add this to butter mixture until blended well.
Force through a cookie press or spritz gun onto cookie sheets.
Bake at 350 for 15 minutes. UNDERbake these; do not let them brown.
Makes 6 dozen.