Peter J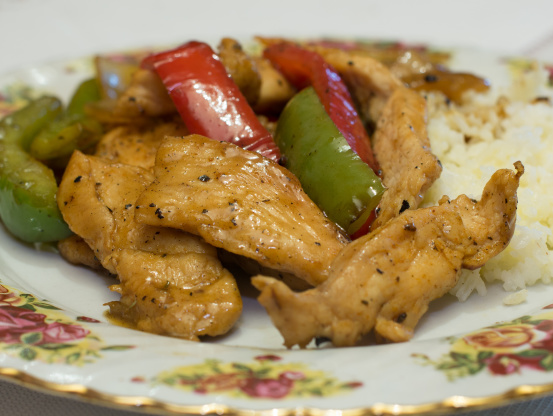 Yum...this is a family favourite served with steamed rice.
I've been making Asian food for 20 years, and this is one of easiest and tastiest recipes ever! I followed the recipe exactly, but we added Sambal Olek while eating to add a touch of heat to the delicious lemon flavor! Absolutely wonderful. Thanks for the recipe, which will be used over and over in our home.
Coat chicken strips with seasoning.
Heat 1/2 peanut oil in wok and stir fry chicken in batches till browned and cooked through, remove from wok.
Heat remaining oil in wok and stirfry onion, halfway through cooking add capsicum and remove all vegetables from wok.
Sauce:Mix ingredients together, add to wok and heat till thickened.
Add chicken and vegetables,tossing till coated well with sauce and heated through.