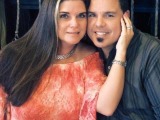 This sorbet is creamy and lemony. If you like lemon-flavored desserts--you should really like this one!
Directions
Stir sugar, lemon juice and peel in medium bowl.
Add buttermilk; stir until sugar dissolves.
Chill until cold, about 4 hours.
Process mixture in ice cream maker according to manufacturer's instructions.
Transfer to container with lid; freeze.
(Can be made 3 days ahead. Keep frozen.)
**I estimated the freezer time, after it is made in the ice cream maker, at 3 hours. It just depends on you frig and how frozen you want the sorbet. I did not include the actual time to make in the ice cream maker, as each one is different.
Most Helpful
Good way to use lemons and buttermilk. I used abt 2/3 cup of lemon juice , low fat buttermilk and the given 1.5 cups sugar. The buttermilk flavor seemed strong the first day but was less noticeable after.
I found this on Epicurious.com and made it recently. It's an excellent recipe! So easy and quick to make, most of the time is for chilling and churning. The end result is creamy and smooth with a very lemony flavor, but without being "puckery"! I'm looking forward to trying this recipe with some other citrus fruits - tangerines maybe or what about blood oranges? Fun, easy and great results. A perfect recipe!
Just excellent! Made this with Meyer lemons for a mid course at our annual Easter brunch...I intended to garnish each serving with fresh mint, but I found thyme in bloom in the herb garden, so used it instead. Simply lovely and refreshing!