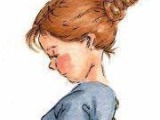 Wonderful with any fish--bland or strong. Put it into a sauce dish on the table and help yourself. It goes really well with salmon cakes and salmon loaf. Sometimes simple is the best!
Directions
Melt the butter, stir in the flour and sugar, then the water and lemon.
Cook and stir over medium heat until it thickens.
Taste and if it seems too sour add a bit more sugar.
(it all depends on the size of your lemon).
Most Helpful
We didn't care for this much at all; it was far too thick (like a paste) and very sweet. I added quite a bit more water to thin it out and make it more sauce-like. I will try to make it again, but I'll use far less sugar and flour and maybe add some herbs and pepper. I think it could be a good base, but it just needs some tweaking.

love it!! Will make it again. Addded chopped scallions and fine diced tomatoes and tossed with spagetti noodles with sauted chix on top...mmmm
Love this receipe. I tried it with salmon and also used it to drizzle over some strawberry muffins. I did add a little more sugar and lemon. But not much.