This is a very nice lemon filling for tarts, eclairs, cookies, and toast or tea biscuits.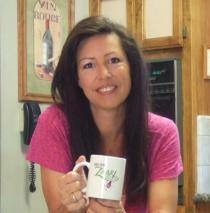 I made this the other day, put it in the fridge and forgot about it :) Then while at the store I came across some prepared tarts and couldn't wait to get home to try this Butter with. *Wonderful* I will be making this again. The taste was so creamy, would make a great eclair filling. Now there's an idea.... thanks for sharing. ~V
Place rind, juice, butter and sugar in a saucepan over med.
heat.
Bring to a low boil.
Add part of the hot mixture to the eggs, to temper.
whisking well.
Add egg mixture back into pan and cook stirring constantly until thick.
Place in two jars-- when cool-- Seal and refrigerate.