lholtz4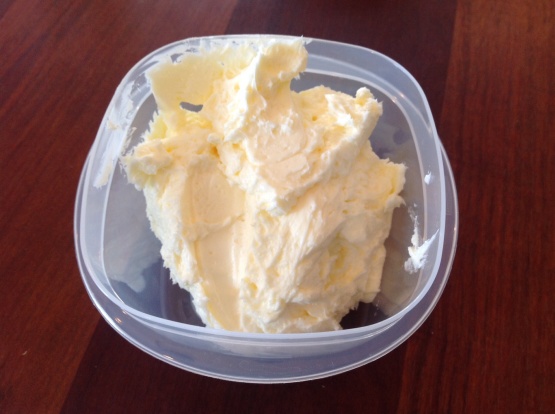 This is for Johnny Carino's Lemon Butter, used in many of their recipies. It can be cut to make less, but it keeps well so if you'll use it, make a full recipe.

I changed the recipe and cut it in half. I used 1/2 lb of butter (no margarine), about 1 Tbls. minced garlic (because we love garlic), 1++ Tbls. wine, and 1 Tbls. lemon juice plus the zest. It turned out great. Thank you MissAli for this recipe and the Jalapeno Garlic Talapia by Johnny Carino's #192519 -- my favorite!
Combine these 5 items into a mixing bowl and beat at a medium speed until a smooth consistency in the batter is formed.
Once combined, keep refrigerated until needed.