Bergy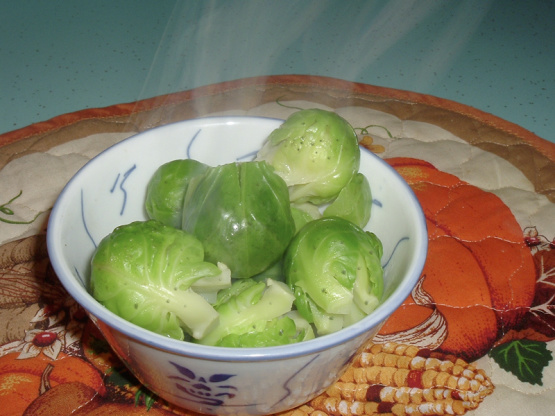 If you like your veggies well done increase cooking time but for best flavor keep them crisp. I love the lemon parsley flavor of this recipe

This is a very simple, tasty way to do Brussels Sprouts - a very nice change from boiled with butter on top! The lemon and parsley add a wonderful flavour. I found I didn't need to cook them in the skillet more than a couple of minutes. I will be making this often. Thanks Bergy.
Bring a pot of water to a rolling boil and drop in the sprouts; cook for 6 minutes. Drain and plunge the sprouts into ice water to stop the cooking. Drain again.
Melt butter in a skillet over medium heat, add sprouts, stirring to coat them evenly Cook over med-low heat for 5 minutes.
Raise heat and add remaining ingredients; toss and serve immediately.