lazyme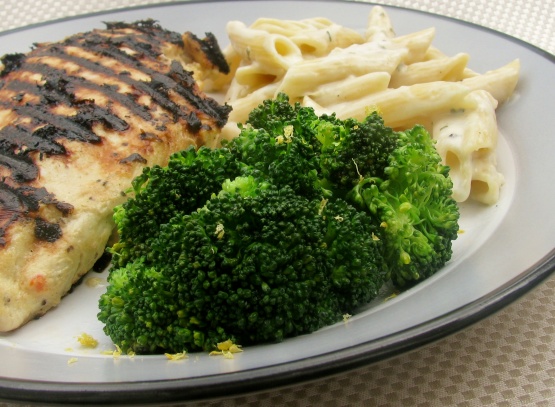 Quick and easy, broccoli is great with a lemon sauce.

So easy so full of flavour. The lemon gives the broccoli a nice tang and the lemon rind gives a nice colour combination.
Steam florets until they are crisp-tender, about 6 minutes.
Drain well.
Toss with lemon juice, butter, and lemon rind.