Nimz1466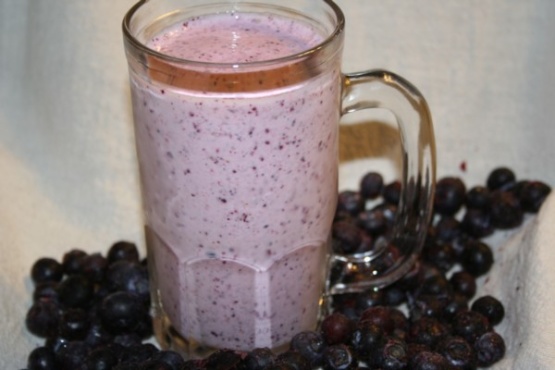 I got a recipe similar to this in am email from Kraft. I have tweaked it to our liking and specific dietary needs. This one is really good! We like it to be very lemonade-y. But if you don't want that to be the overpowering taste then reduce the lemonade powder by 1/4 tsp.

Made for Farmer's Market Tag. This was pretty good, but I found it a bit too tart so next time I will use less sugar free lemonade mix. Also, it was not quite as thick as I normally like my smoothies, but that is easy to fix ~ use less milk or more yogurt. Great for an on the go breakfast. Thanks for posting this ladypit!
Add the ingredients to your blender in the order listed. Blend on high for about 30 seconds or until fully blended. You can add 1 cup of ice cubes if you like your smoothies icy.