chia2160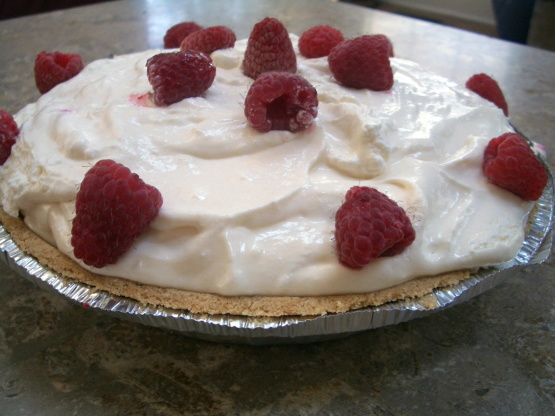 A beautiful spring/summertime treat posted in response to a recipe request.

The flavor of the pie was great! I used pink lemonade, which gave it a nice color as well, and strawberries. However, the pie never got firm & had the consistency of yogurt so when you tried to cut it, it ran. I just served it in a bowl over extra fresh strawberies. Although it didn't look too hot, it tasted great!
Set aside 1 cup berries for garnish.
In a large bowl and using a rubber spatula, carefully mix lemonade concentrate and whipped topping.
Fold in condensed milk, food coloring and remaining berries.
Refrigerate covered up to six hours.
Fold mixture into crust.
Place reserved berries in a decorative manner on top of filling.
Refrigerate until ready to serve.