Rita1652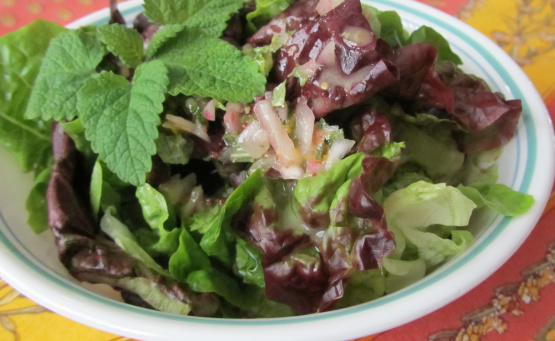 From eatwell.com. Sample this on heirloom lettuce or drizzled over vegetables (it was delightful on steamed carrots and broccoli, for example)! Zippy!

Very tangy and light, perfect for tender mesclun greens. I made a double batch to have some ready to go all week; I really like how the flavours intensified in that time.
Mix all ingredients except for oil in a non-reactive bowl.
Slowly whisk in the oil.
Best prepared 1 hour in advance.
Yield a little over 1 cup.