Bergy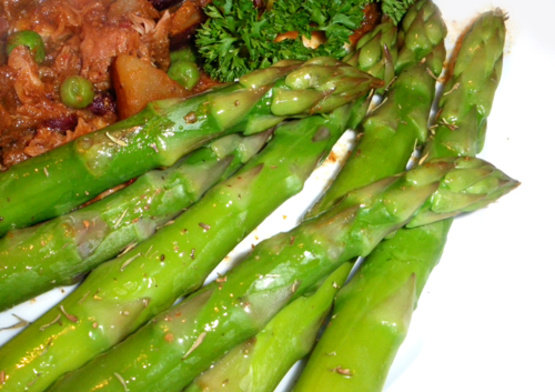 I love fresh asparagus! I've had this recipe so long - I'm not sure where it originated. The lemon, tarragon and butter really enhance the flavor. You can leave out the butter and still have a great tasting dish. Thyme can be substituted for the tarragon with excellent results. Hope you enjoy!
Snap off woody portion of asparagus- cut remaining into 1 inch pieces.
Place cut asparagus and water in a 1 1/2 quart microwavable bowl.
Cover and microwave on high for 7 to 8 minutes- drain.
Add butter, lemon juice and tarragon- toss to coat.
Sprinkle with salt and pepper.
Serve.
NOTE: Can also substitute thyme for the tarragon.