CandyTX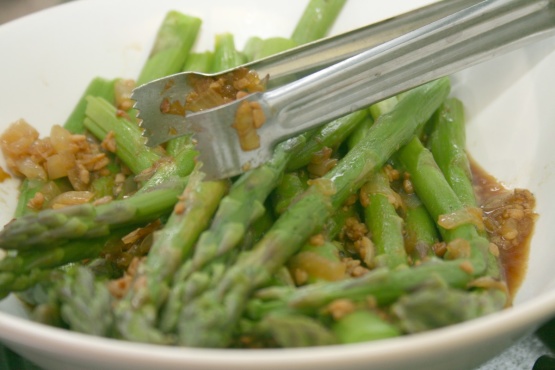 Simple yet tasty way to serve asparagus. It is low cal too! I like to make the sauce in a large skillet and when ready to serve add the steamed asparagus to the skillet and roll them in the sauce - just for a minute you want the asparagus to still have some crunch

Very simple to make. If more liquid is required for the dressing at the end suggest increase amount of liquids used. Very tasty as a starter, Asparagus flavour comes through perfectly.
Keep your asparagus warm.
Saute the shallot and garlic in the oil, low heat, until the the garlic turns golden about 10 minutes.
Whisk the lemon juice& wine together and add to the sauted shallot & garlic, add pepper.
Pour over steamed asparagus& serve.