Kree6528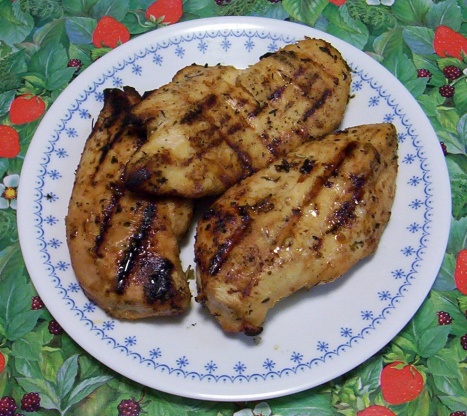 Use to marinate chicken or lamb

Delicious! I marinaded 6 chicken breast and there was plenty of marinade. I am sure there was enough to marinade at least 8 breast. Next time I plan to reserve some for basting the chicken while I grill it. Similar to the other reviewer, I also used regular thyme, not lemon thyme.
Combine all in a bowl and mix well.
Great used to marinate chicken or lamb.