Lemon and Oregano Lamb Loin Chops
ImPat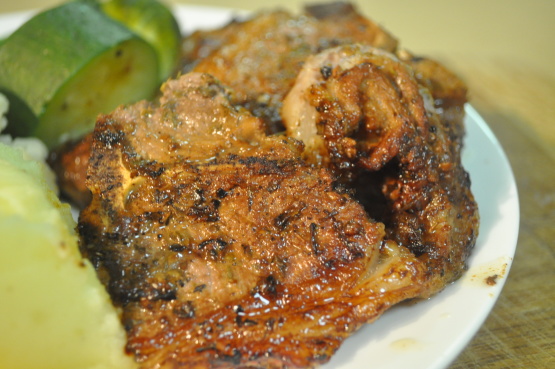 Something we often make to cook outside on the barbeque. I love to use the frenched loin chops, expensive little mouthfuls, but soooo good.

Wow. Loved every bite of this! Marinated for about 1.5 hours. Such a delicious combo of flavours.
Place the chops in a non-reactive container, add the remaining ingredients and mix and massage them into the chops with your hands.
Set aside for about 1 hour to marinate.
Heat your grill or broiler, and cook the chops to your liking-we find about 3 minutes on a hot grill is enough for the little frenched ones.