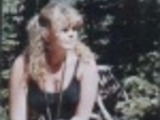 A moist rub that makes this mixture easy to use on beef, pork, lamb or poultry.
Directions
Combine all ingredients in a small bowl.
Rub mixture evenly over desired meat.
Most Helpful
Hi, I used this on a whole chicken it was very tasty, easy to prepare and the leftovers were great in a wrap. The kids ate everything. Thank-you for a easy recipe. I will make it again.