Jubes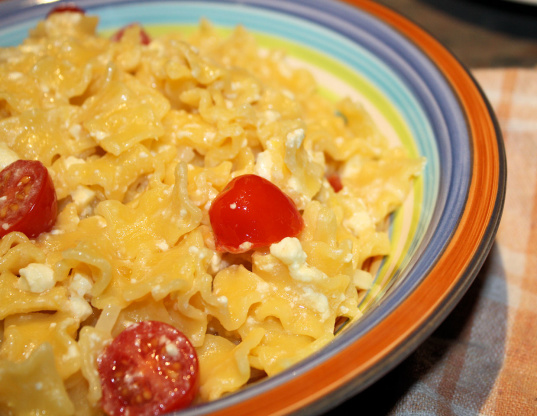 Oh so good, and it can be increased easily. I think I will use acini de pepe pasta, but any pasta will be great with this. Tweaked a little to my own taste, but originally the pasta was added to the "dressing" in a bowl and the veggies and feta just put in at the last minute. I prefer them cooked a little.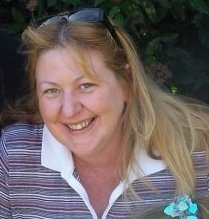 Top Review by Jubes
* Reviewed for Whine and Cheese Gang s visit to Greece ZWT6* Easy and tasty. I used gluten-free Lasagne Corte. Also sauted the garlic in the oil before adding to the pasta. Did find some extra olive oil was required.....but may have been due to the gf pasta. Loved the little bursts of tomato with the lemony pasta. Photo also to be posted
Cook the pasta following package directions.
Meanwhile, make a dressing by combining the olive oil, lemon zest and juice, mustard and garlic.
Once cooked, drain the pasta and put back in the warm pot. Mix in the crumbled feta, tomatoes, spring onions and dressing. Heat gently til feta melts a little. This dish can be served warm or refrigerated as a packed lunch.