So quick and easy to make. This is really simple but lovely and filling, the fragrances of the basil and the lemon go together so well and it really takes only ten minutes to make as you can grate the parmesan while the pasta is cooking. This recipe is from a newspaper recipe section.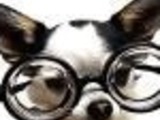 This is outstanding! I served it with some grilled swordfish and a salad. What a great meal! Really this is one of those very simple, truly perfect recipes in which the sum of a few great ingredients is greater than its parts. A permanent addition to the list! Thanks, Koala Girl!
Put a large pan of water on to boil. When it is bubbling vigorously, salt it generously then add the linguine. Let it cook at a steady boil for about 8 minutes.
Put the lemon juice, olive oil and grated parmesan in a warm bowl (warmed under a running tap and then dried) and beat briefly with a small whisk til thick and grainy. Tear up the basil and stir in with a grinding of black pepper.
Drain the pasta and quickly toss in the lemon and parmesan 'sauce'.