gailanng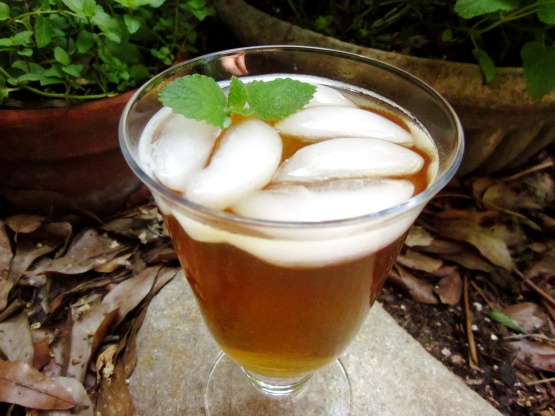 A delighful change of pace! I found this somewhere (?) when planning an Iced Tea Party. This one was the favorite of three that I served.
Bring water to a boil in a saucepan.
Remove from heat add tea bags.
Steep for 10 minutes.
Put lemon slices into a large pitcher, giving them each a squeeze as you go.
Add sugar into pitcher.
Mix in tea.
Add flavorings and pop right before serving.