Leg of Lamb With Mustard Sauce
Parsley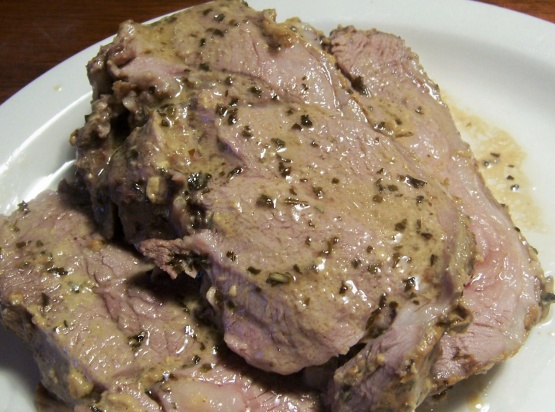 I made this for our New Year's Day dinner, and it was simply GREAT! It took all the gamey flavor out of the lamb (which I hate) and left the luscious roast in tact. I highly recommend this recipe! It just doesn't get better than this.
In a mixing bowl, combine the first 6 ingredients; stir well to combine.
Place lamb, fat side up in a shallow roasting pan.
Spread mustard mixture evenly over leg of lamb.
Chill two hours.
Insert meat thermometer, making sure it does not touch fat or bone.
Bake in a 325° oven for 2 hours, 15 minutes or until thermometer registers 160 degrees.
Let stand 10 minutes before serving.