Leftover Vegetables Marinated With Garlic and Thyme
PaulaG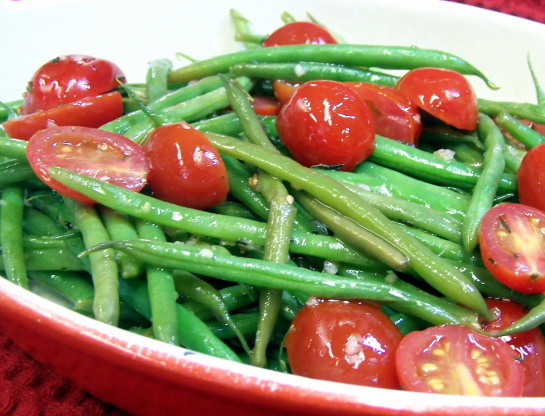 A way to use up leftover cooked vegetables--you can use one vegetable or a mixture. The marinade has three of my favorite flavors: thyme, garlic and hot pepper sauce. I like to use a hot pepper sauce that is reasonably hot, but not so hot that the pepper taste gets lost in the sheer hotness of it. Since I don't use a lot of salt myself, I make sure to serve with salt and pepper so others can adjust these seasonings to their taste. Preparation time does not include marinating time. I like them best made a day ahead and marinated overnight, but you could probably get away with a much shorter time than that.

Great dish. I steamed some green beans (the microwaveable kind), threw it together in no time and had it marinating while I was preparing the rest of the meal. Everyone loved it. Thank you.
If any of the vegetables were originally cooked with butter or other seasonings, quickly (about 30 sec) immerse them in boiling water and remove; you'll have to do this in batches. I use a common fold-up metal vegetable steamer for this but with enough water heated in the pan to cover the veggies; you could also just use a strainer if you have one the right size.
Immediately dip vegetables into cold water to stop from over-cooking, then pat dry.
Whisk 2 Tbs water with the vinegar thru salt to combine.
Whisk in oil in a slow steady stream.
Refrigerate, covered, overnight.
Serve at room temperature.