Leftover Roast Beef Casserole
lets.eat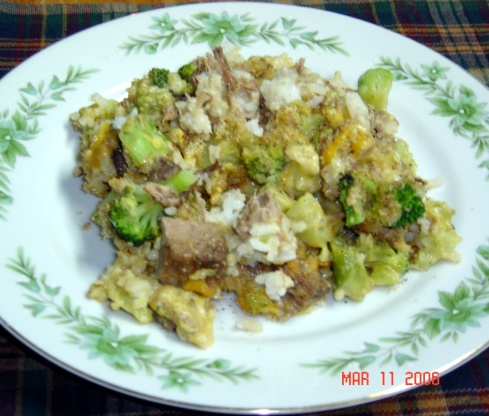 When you make your roast, save about 1/2 cup of Au Jus for this casserole.

Try this tonight... I couldn't find the cream of broccoli soup so I used broccoli and cheese soup and made it the way the recipe said. I didn't read the reviews before I made it so I would have used the mushroom soup. I did add frozen broccoli to it also.
In a sprayed or buttered casserole dish mix the roast beef, au jus, soup, cooked rice, 1/2 cup of shredded cheese and milk.
melt the butter. Add the bread crumbs to the butter and mix together.
Spoon the topping over the roast beef mixture and add 1/2 cup of cheese over the topping.
Bake in 350 degree oven for 25-30 minutes.