Leftover Roast Beef Bar-B-Que Sandwich Filling
This is usually what I do with leftover roast beef since we can never seem to finish eating a whole one. Amounts are just a guesstiment since it depends on how much you have leftover. Making it this way, it seems like your not having the same dish 2 nights in a row.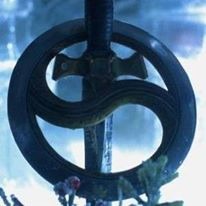 I had quite a bit of leftover roast beef and used this recipe to make sandwiches with it. The roast wasn't quite as tender as I wanted it to be, so I popped it in the crockpot and covered it with the bbq sauce. I let it cook for several hours and it shredded easily then. I served the beef on buns as you suggested with onions and pickles. Delicious, easy and almost like having a free meal!
Shred or cut roast into thin slices (I shred).
Mix enough bar-b-que sauce to make moist.
Put into bowl with a lid.
Refrigerate overnight or freeze.
When ready to use, thaw, if frozen and microwave until hot, usually 2 minutes at a time until hot.
Serve on buns with sliced onion and pickles.