Prep 10 mins
Cook 25 mins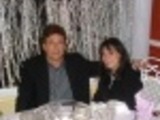 Believe it or not, this is a great way to stretch that little bit of leftover meatloaf, starting with canned tomato soup. We all need to stretch a little bit these days, don't we?
Directions
In pot, heat oil over medium heat. Add onion and pepper; cook, stirring occasionally, until onion is softened, 3 minutes.
Add broth, tomatoes with their juice, undiluted soup, meat loaf, Worcestershire sauce, and water. Bring to boil; reduce heat to medium-low.
Cook until meatloaf is heated through, about 20 minutes. Serve sprinkled with cheese.
Reviews
Most Helpful
Easy and delicious! The only thing I did different was to add a red bell pepper and 2 small zucchinis (it was use them or lose them) I thought it would be wonderful and it was. I will be making this often. Thanks, Jackie!