Prep 10 mins
Cook 15 mins

Got leftover meatloaf and you're tired of sandwiches (like if anyone could be;) and you want something different? Try this very good recipe. Be careful though, the way that this is written it's very spicy. (Well at least to me anyway :)). I let this simmer for about 30 minutes for a better flavor. This recipe will serve two very hungry people or 3 not so hungry people. Submitted to "ZAAR" on October 12,2007
Directions
In a medium sized saucepan, combine beans, tomatoes, and chili seasoning.
Heat and stir until seasonings are well blended.
Add meatloaf and stir until meat is heated, about 15 minutes.
Divide into two serving bowls, and if desired top with equal amount of cheese.
Reviews
Most Helpful
What a great idea! I was hunting for something to do with my leftover meatloaf from Canadian Firefighter's Meatloaf this is what I found and I'm so happy I did. I did decrease the chili powder by half and used some cumin, coriander, onion powder and garlic powder to replace it. Yummy! Thanks for a unique recipe. :)

Wow, what's not to love about this recipe? A great use for leftover meatloaf and the perfect amount for 2! DH isn't as wild as I am about meatloaf sandwiches, and it is a cold and snowy day here, so perfect for chili. I made it as written with plain chili powder, but did also use DelMonte diced tomatoes with mild chilies as that is what I had on hand. It sat on the stove on low for longer than I had planned, but it just made the flavors blend nicely. Thanks Chef for an easy, tasty, great use for leftovers recipe! We'll come back to this one again and again!
What a great way to use left over meatloaf. I loved this idea and didn't know why I hadn't thought of it myself. Thank you.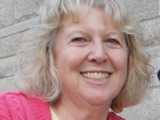 More Go-To Meal Ideas