Leftover fruits breakfeast salad
Ms B.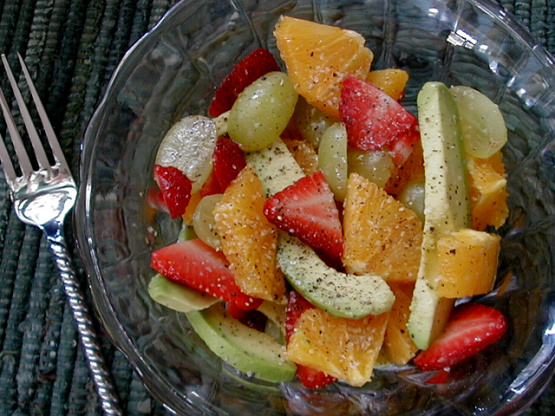 I know it sounds weird, but hey, give it a go! I had all these items on my counter one morning, they were ripe and needed to be used, and I needed breakfeast. It turned out so delicious, that I make a regular staple in our home. I also serve it on top of baby greens for a great dinner salad.

Very refreshing and differnt. I love avocado and am always looking for ways to use it.
cut all the ingredients into small chunks and toss into a bowl.
Add a very small pinch of salt (it gets all the juices flowing).
The orange creates a nice mild"juice".
Top with sprinled fresh cracked pepper.
Enjoy!