Maiden77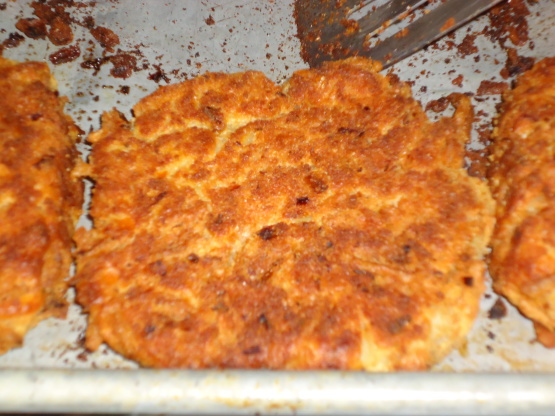 I love my leftovers. I go out of my way to make too much so I have thigns for future meals and to play around with. I think Thanksgiving is the Alpha and Omega of holidays for leftovers. I came up with this recipe as an easy meal that uses leftover prepared ingredients. It can also be adjust to meet your tastes. Just remember that the potates are prepared mashed potatoes (with butter, milk, etc.) You can use any kind of flavors you like so don't worry if you just made plain-jane mashed potatoes or you made cheddar mash with bacon and sour cream. If you don't have left over stuffing or do not want to use it just replace the amount with more potatoes. You can add in meat, cheese, etc as you want also. My husband topped his cakes with leftover turkey and poured some turkey gravy over it and loved it (he went back for 3rds)

Made these tonight with leftovers from last night. Didn't have stuffing, but added some cheddar cheese, smoked sausage, and leftover corn. Also was surprised to discover we were out of biscuit mix, so used pancake mix instead. We were all really hungry, so I pan fried them instead of baking this time so they could be on the table faster. They were terrific! Will bake them next time to save on the calories. Thanks for a versatile recipe that can be switched up as needed!
709.77

ml prepared mashed potatoes

236.59

ml prepared stuffing (can be replaced with equal amounts of potatoes)

2

eggs, lightly beaten

236.59

ml prepared dry biscuit mix (I used Bisquick)

118.29

ml dried bread, crumbs

236.59

ml french fried onions, crushed (The kind typically put on green bean casserole)
Mix cold mashed potatoes, cold stuffing, eggs, and biscut mix together until well blended. If you are adding anythign else such as meat or cheese this is the time to mix that in too. If you put the mixture into the refridgerator for 30 mintutes or so it will tighten up some and be easier to work with.
Preheat the oven to 400. Combine the bread crumbs and friend crushed onions together in a shallow bowl. Prepare a rimmed cookie sheet by spraying it a healthy amount with nonstick cooking spray.
Work with 1/4 cup of potato mixture at a time and form into patties. Press into the crumb mixture. and arrange it on the cookie sheet.
Place in the oven and cook for 20 minutes. Use a spatula to flip the cakes and continue cooking 20 more minutes.
Let the cakes set 5-10 minutes before serving.