Leeks Simmered in Olive Oil
Prep 30 mins
Cook 45 mins

Adapted from The Slow Mediterranean Kitchen: Recipes for the Passionate Cook by Paula Wolfert. Serve these leeks later in the day, or, even better, the following day.Yummy!
Directions
Soak the leeks in warm water for about 30 minutes. Drain and cut into 2" lengths. Thoroughly rinse to remove any sand. Drain well.
Combine the onion, olive oil, and carrots in a large heavy casserole and cook on medium heat, stirring, for 2 to 3 minutes. Stir in the leeks and sugar, cover with a sheet of crumpled parchment paper or foil and a tight fitting lid, reduce the heat to low, and cook for about 20 minutes. (Leeks and carrots should cook in their own moisture. If need be, add 1 tablespoon water.).
Meanwhile, in a small bowl, soak the rice in hot water to cover for 10 minutes; drain.
Add the rice to the leeks. Season with salt and pepper, and cook, tightly covered, over low heat for 20 minutes longer.
Remove from the heat and add the lemon juice. Leave the pan uncovered to cool before transferring the leeks to a serving dish. Spoon the vegetables and rice over the leeks, garnish with the chopped parsley, and serve at room temperature or chilled. Enjoy!
Most Helpful
This was surprisingly delicious, and I'll definitely be making it again. I used leeks straight from the garden, and like the other reviewers, I added garlic at the same time as the onions. I used brown rice instead of white, which was a mistake cuz they were still a little crunchy by the time the leeks were done. White rice is definitely the way to go. Had the leftovers cold the next day and it was just as good cold.
Like Bluemoon, I loved this! I too added some garlic and otherwise followed instructions. Such good fresh flavors! We had this at room temprature as part of a Greek salad/grilled shrimp meal on a very hot night. Great stuff!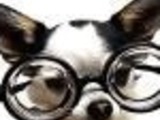 Love leeks and just loved this highly individual leeks' recipe which really showcases the wonderfully subtle flavour of leeks. I used half a dozen baby carrots and brown sugar, and except for adding four cloves of finely chopped garlic in step 2 with the onion and carrots, I followed the recipe exactly. Loved the lemon juice in this. Definitely a recipe I'll make again. Thank you, Sharon, for sharing yet another fabulous recipe. This was great warm and you're absolutely right: surprisingly yummy next day at room temperature, which makes it a great summer recipe!