3 Reviews
This was surprisingly delicious, and I'll definitely be making it again. I used leeks straight from the garden, and like the other reviewers, I added garlic at the same time as the onions. I used brown rice instead of white, which was a mistake cuz they were still a little crunchy by the time the leeks were done. White rice is definitely the way to go. Had the leftovers cold the next day and it was just as good cold.
Like Bluemoon, I loved this! I too added some garlic and otherwise followed instructions. Such good fresh flavors! We had this at room temprature as part of a Greek salad/grilled shrimp meal on a very hot night. Great stuff!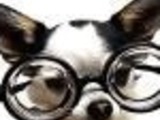 Love leeks and just loved this highly individual leeks' recipe which really showcases the wonderfully subtle flavour of leeks. I used half a dozen baby carrots and brown sugar, and except for adding four cloves of finely chopped garlic in step 2 with the onion and carrots, I followed the recipe exactly. Loved the lemon juice in this. Definitely a recipe I'll make again. Thank you, Sharon, for sharing yet another fabulous recipe. This was great warm and you're absolutely right: surprisingly yummy next day at room temperature, which makes it a great summer recipe!

Leeks Simmered in Olive Oil