Leek Fritters (Prassokeftedes)
Prep 25 mins
Cook 10 mins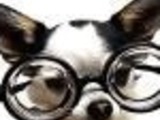 2 large potatoes, peeled and cubed
2 lbs leeks, white and light green parts, halved, washed and thinly sliced
2 large eggs, lightly beaten
1⁄2 cup breadcrumbs (from stale bread)
1 teaspoon salt
2 tablespoons fresh oregano leaves (or 1 teaspoon dried)
1⁄3 cup olive oil, for frying (I try to use as little as possible, the Greek way is to use a lot)
Directions
Place the potatoes with enough water to cover by two inches, add a little salt and bring to a boil; then simmer until soft--about ten minutes, depending upon the size of your potato pieces.
Drain and place in a large bowl.
Place the leeks in a steamer over two inches of boiling water and cover and steam for about 10 minutes.
Remove and allow to cool slightly.
Preheat oven to 200°F.
Mash the potatoes until smooth and creamy; add the leeks and combine.
Add in the eggs, bread crumbs, salt and pepper and the oregano and mix well.
Heat oil in a large heavy skillet over medium high heat.
Drop in about 2 tablespoons of the mixture for each kefte and flatten slightly with the back of a spoon.
Fry in batches, about three minutes a side, until keftes are golden.
Remove to paper towels on racks to drain and then keep warm in the oven.
Serve warm.
Most Helpful
These were good, but a little bland. I dusted mine with paprika after cooking and that helped. After reading the other reviews, I added 1/4 cup of flour along with the breadcrumbs and did not have a problem with them falling apart. I added a little oil to the pan with each batch, so they were never sitting in oil and never got greasy. Overall, I like the addition of leeks to the potato pancakes, I will just add more spices next time to give them a little punch.
Very nice, very easy. Used a leftover baked potato, and microwaved the leek, rather than steaming. Used a non-stick pan, and minimal oil. Deep fried would have been even better - but not on our diets.

Mmmm Good, Kate. Made these last night to go with tomorrow's dinner of Recipe #158029. Couldn't resist just a taste. Lovely. We do love our leeks, and potato pancakes are a staple in our household, so we will have the best of both worlds. Thnx for posting. Made for ZWT4.