Parsley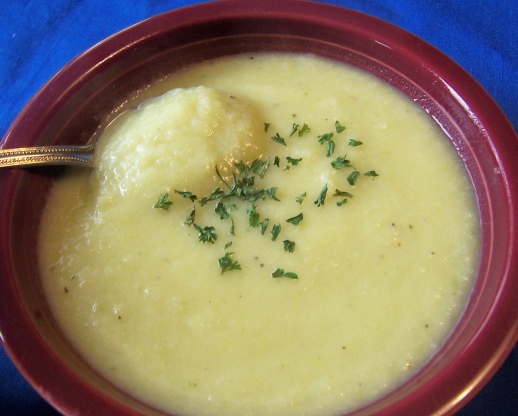 Found this recipe in a Belgian version of Weight Watchers called Flair. The points are 0.5, and the mixing of the soup with the mixer makes you feel like you are cheating with a nice cream soup!
Cut the leek in small pieces.
Cut the center out of the cauliflower and separate the flowerets.
Cook the leek, onion and cauliflower in the vegetable bouillon until soft.
With the mixer, mix the soup until smooth.
Heat again, stirring the cream in.
Serve with the parsley sprinkled on top.