Robin S.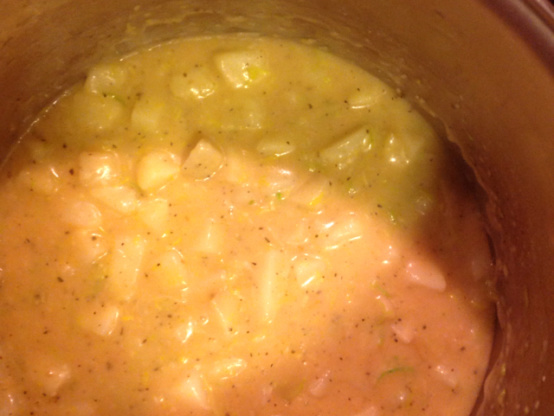 I couldn't find a recipe that looked good and I didn't want to puree the soup, so I combined 3 recipes and came up with this one. It was delicious which I found hard to believe with so few ingredients. It also came out a nice golden colour.

I made this when I got two feet of snow outside and thought a nice cup of homemade soup would do. I liked the recipe and it was easy to make but too much pepper for me will make it again just pepper to taste next time.
Melt butter in pot over medium heat, sauté leeks for 5 minutes.
Add potatoes and sauté 5 minutes more.
Whisk in 3 tbsp flour and gradually whisk in chicken broth stirring constantly add pepper, basil,paprika and nutmeg.
Simmer for 20-25 minutes until potatoes are tender.
Whisk milk with 1 tbsp flour and whisk into soup.
Heat til bubbling again.