Lee Lee's Famous Chocolate Sauce for Ice Cream
Ashley Cuoco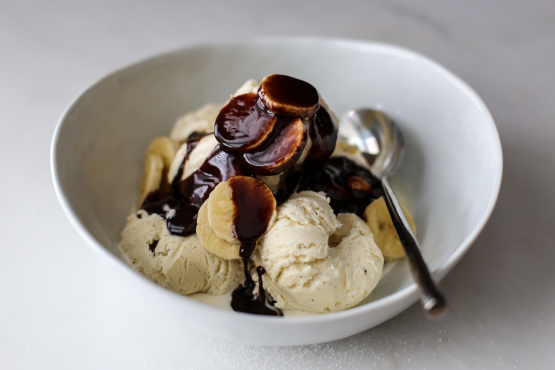 Here it is folks! First time ever in print! My Mom's famous hot chocolate sauce for ice cream sundaes. These are ingredients you more than likely always have on hand. Try this once and you will never buy store bought sauce again!

Excellent and easy! I added a whole tsp of pure vanilla for a richer flavor.
1⁄2 cup sugar

2

tablespoons cocoa
1⁄8 teaspoon salt
1 1⁄2-2 tablespoons butter
1⁄4 cup water (more or less, as needed to make a stirable consistency)
1⁄4 teaspoon vanilla extract
Combine sugar, cocoa, and salt in small saucepan.
Add enough water to make stirable consistency.
Add butter to cocoa mixture.
Bring to a boil over medium high heat, stirring constantly.
Allow to boil for 1 minute, stirring.
Remove from heat.
Add vanilla.
Serve warm over ice cream.
Add sliced bananas and chopped walnuts if you really want a treat!