Lebanese Toum - Garlic Sauce.
Um Safia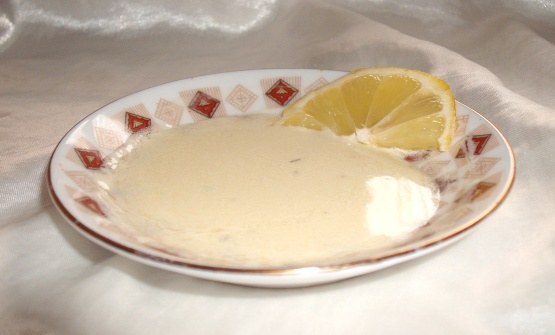 This is a fantastic easy recipe to make a delicious garlicky sauce which you can serve with any breads or as part of a salad dressing (it's amazing on hot fresh bread!). I also like to add a tiny bit of za'atar sometimes (see photo).

Top Review by mclark
I recommend this recipe, but I strongly recommend that you start with just the juice of HALF a lemon at first, then adjust to taste. I used a very juicy lemon, and used the whole thing, and it was way too strong and tangy and lemony for us. (More of a lemon sauce than a garlic sauce). But if I had added the lemon juice slowly, I could have added it just "to taste".
Puree the garlic with the salt in a spice grinder or mortar & pestle.