Lebanese Spiced Potatoes (Batata Harra)
Prep 10 mins
Cook 18 mins

Directions
Heat canola oil and fry medium size cubed potatoes until crisp.
Remove onto a paper towel lined plate.
In another pan heat olive oil and add finely chopped onion, minced garlic, cayenne, ground coriander and finely chopped cilantro, saute then add the potatoes sea salt and freshly ground black pepper to taste.
Mix well and add lime juice.
Serve Immediately with garlic sauce such as recipe#108234 without the fresh cilantro added.
Enjoy!
Most Helpful
These are superb potatoes. Despite being fried, they are not greasy or heavy. And the enjoyment began for me in the prep. While the little cubes of potatoes were browning, I was chopping onion and cilantro and the smell was so bright and clean. Then I ground coriander seeds in the mortar pestle--more of that very bright scent which was making my mouth water. Finally, when everything was saute-ing together and I added the squeeze of lime, I couldn't wait to taste the dish. Nothing overwhelms--it's just right--delicious on its own and I know it will be terrific as an accompaniment to something grilled. I did leave out the cayenne and went with some freshly cracked black pepper. I'm still licking my chops. LOL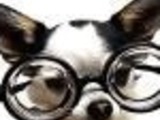 I loved these potatoes! I used minimal oil and splashed a little water in the pan to keep them moist while browning. I loved the fresh flavors; especially the fresh cilantro and the splash of fresh lime juice. These are excellent and I'll be making these again. Thanx!

A lovely potato dish it went well with a tossed salad and barbecued meat. I did add a bit more Cayenne pepper as we love that extra bit of heat, thanks for posting this.