3 Reviews
I found that this recipe worked out best if I prepared all of the ingredients beforehand to get the best results. Using your food processor for all the time consuming knife work really cuts down on the labor. 1. I par-boiled the chunky cut potatoes and set them aside in a tub in the refrigerator. You can definitely do this ahead of time when you have a few minutes. 2. I buzzed all the cloves in a bunch of garlic and put it in a tub for future use. 3. I buzzed a full bunch of cilantro in the food processor beforehand and put it in a tub. All of this preparation made it super easy to throw the potatoes together quickly for a dinner party. I found a disposable roasting pan at the grocery store for frying the potatoes to allow for easy clean up. As for the oils, I used half olive oil- half canola oil. Canola oil has a higher smoke point that allows for a great crisp on the chunky cuts of the parboiled potatoes. I put the disposable roasting pan filled with the oil on an oven burner. I put a skillet on a burner right next to the roasting pan. With all of the ingredients prepped ahead of time, I could just throw the potatoes in to fry. At the same time, I took a scoop of garlic(at your discretion) into the skillet to saute a bit with some olive oil on low heat. Since we all love garlic, I was rather liberal with the garlic. Once the potatoes turned a nice golden brown, I fished the potatoes out and tossed them with the sauteed garlic in the skillet. I sprinkled my cilantro on the potatoes in the skillet right before I dumped the potatoes in my serving dish. Last, I dusted the potatoes with the paprika and a touch of salt and pepper. All the preparation ahead of time made this a quick and easy dish to prepare while guests are arriving for dinner. Oh, this dish was definitely a hit! Everyone wanted to take the leftovers home...so it may be wise to make a little extra.
I loved this dish. I fried the potatoes and set them aside as I grilled my steaks on the BBQ. As soon as my steaks were done I let them rest and started to finish the potatoes. I used the same pan that I fried them in. There was enought oil left so I just put in the garlic and then the cilantro and finished the dish. These will be made over and over :) (I love garlic and cilantro.....and potatoes:) Thanks Middle Eastern Chef!!! Made for PAC Fall 2007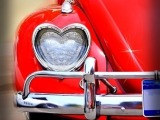 I really like cilantro and was expecting a little more flavor. I might add more cilantro and garlic next time I try this and maybe add some black pepper. Thanks for a different idea on making fried potatoes. Made for PAC Fall 2007.

Lebanese Potatoes With Cilantro (Batata Bi Kizbara)