Prep 15 mins
Cook 30 mins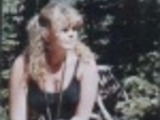 Fast and easy dish to make on a weekend night after working all day.
Directions
Rinse chicken and pat dry with paper towels.
Cook chicken, onion and garlic in the butter in a large skillet for about 6 minutes or until chicken is browned, turning once.
Add orange zest, orange juice and salt to skillet.
Bring to boil; reduce heat and simmer, covered, for 5 minutes.
Sprinkle cinnamon and all spice onto chicken.
Drizzle with honey.
Simmer uncovered for 5 to 7 minutes more or until chicken is tender and no longer pink.
Meanwhile, cook couscous according to package directions.
Top couscous with chicken and sauce before serving.
Most Helpful
Yery Good ... I normally associate chicken with lemon, but the combination of orange juice and spices really worked well. I am still a Solo eater but the extra chicken kept it's flavor when refrigerated and became the basis of nice cold sandwiches for several days.

This was great! I also added a 1/2 tsp of rosewater, and used cardamom instead of allspice. Wonderfull!
I cooked this for my mom and dad. They were a little skepticle at first because of the unusual ingrediants. I didn't use the couscous but it was still a big hit!