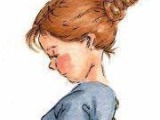 This recipe is perfect for those first tender lettuces you harvest from your garden. The dressing is delicious actually and goes well with just about any lettuce. We have it all year round with baby gems tossed with a few spring onions.
Directions
Gently wash and dry lettuce. Place in a salad bowl or on individual plates, then top with onions and eggs.
Combine the remaining ingredients with a whisk, adjusting sugar to tartness of vinegar.
Whip until quite foamy then pour over salad. Sprinkle with chives.