Le Cirque's Perciatelli With Peppers and Eggplant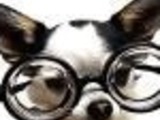 Another very simple but very delicious dish which capitalizes on fresh vegetables--from Sirio Maccione.
1⁄4 cup olive oil
2 yellow peppers, peeled, cored, seeded and cut into 1-inch by 1/2-inch strips
2 red peppers, peeled, cored, seeded and cut into 1-inch by 1/2-inch strips
1⁄4 teaspoon hot red pepper flakes
3⁄4 lb eggplant, peeled and cut into 3/4-inch cubes
2 teaspoons garlic, finely chopped
3 cups canned crushed tomatoes, organic
1⁄4 teaspoon dried oregano
3⁄4 lb perciatelli
1⁄2 cup ricotta cheese
1 cup fresh basil, coarsely chopped
2 tablespoons unsalted butter
Directions
Heat oil in skillet over medium high heat.
Add red and yellow peppers and saute 3 to 4 minutes, stirring frequently.
Season with pepper flakes and freshly ground pepper.
Add eggplant and garlic and cook for two more minutes.
Add tomatoes and oregano and cook five more minutes.
Meanwhile, cook perciatelli in boiling salted water until al dente, drain and reserve 1 cup of pasta water.
Add the hot pasta to the skillet and toss.
Add ricotta, basil, butter and pasta water, stir well, bring to a boil and cook two minutes.
Taste, adjust seasoning and serve.
Most Helpful
We enjoyed this colorful dish. This was also our first time trying perciatelli noodles, which I will buy again (great texture). I'd say this is 5 stars, with the addition of salt and parmesan cheese. This also came together quickly, which we appreciated.

Very nice. I also skipped the butter and cut down on the oil. I halved the recipe and made it in a large non-stick skillet which worked well. Perciatelli, which I had never tried before, is a lot like spaghetti pasta but much thicker. It made the recipe hard to eat neatly, but I thought the shape went well with the veggies. I thought my eggplant could have been cooked longer, so I suggest you do that, but otherwise everything worked out fine. I used organic fire-roasted crushed tomatoes and like Rita I served with grated cheese too. Thanks for a wonderful dinner! My BF wanted me to say he enjoyed this too.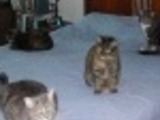 Very fresh! I did skip the butter. Used my Oven Dryed Hot Peppers-Flakes or Powder Recipe #73907 whcich di give it a really nice kick! Very easy to make. I did cook the eggplant right along with the peppers and glad I did because it was just the right texture. I did salt the dish as well! Topped with grated cheese.