Le Cirque's Linguine With Asparagus
Rita1652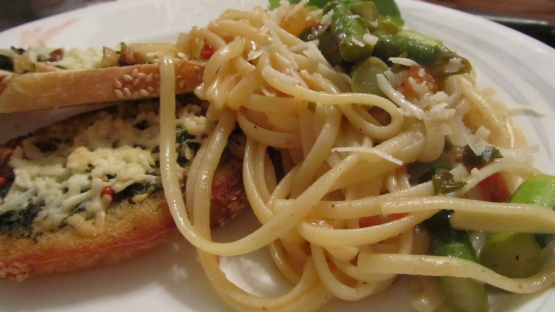 Another fabulous little pasta from the famous restaurant of Sirio Maccione. This is all about fresh quality ingredients, and is ridiculously simple to make.
Put asparagus in a pot of cold salted water, bring to a boil, drain and set aside.
Heat the olive oil in a large skillet.
Add garlic, tomatoes, scallions, pepper flakes and salt and pepper.
Cook over medium heat about 4 minutes, stirring occasionally.
Add Asparagus and cook one minute to warm.
Meanwhile, cook linguini in boiling salted water until al dente and drain.
Toss pasta into the sauce and sprinkle with the basil.
Serve immediately with the Parmigiano.