Le Cirque's Fettuccine With Green Beans and Basil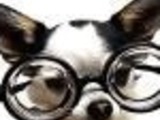 This is so simple and so perfect--a lovely marriage of fresh vegetables and herbs, with al dente pasta, lightly accented with butter and parmigiano. It's thanks to the artistry of Sirio Maccione of Le Cirque.
Directions
Bring a good sized pot of salted water to a boil and add the green beans and cook, perhaps as much as five minutes, but you must check--the beans should be tender but still crisp.
Drain and set aside.
Place basil, garlic, parmigiano and olive oil in a food processor or blender and puree until smooth -- you should have about 3/4 of a cup of the mixture.
Meanwhile, cook the fettucine in boiling salted water until al dente, drain the pasta, and reserve 1/2 cup of the pasta water.
Melt one tablespoon of the butter in a large skillet and gently saute the green beans to warm them, seasoning with salt and pepper.
Toss the pasta in with the beans.
Add the basil puree, the pasta water and the remaining butter and stir well.
Taste, adjust seasoning, and serve.
Most Helpful
This was awesome! I would decrease the olive oil next time. I also did not use the broth. I did squeeze some lemon on my plate as Jellyqueen did; it was a nice addition. Greay way to use Green Beans. Loved it!

I had just picked some fresh green beans from the garden and whipped this up fast. Loved the taste and the ease in making. Thanks for sharing. Made for ZWT4.

Loved it! This went down well at our place, and better still was quick and easy to make. DH the Pasta Master critic extradinaire didn't rave but he certainly didn't have any cutting remarks about it either so that's worth a 4 star rating in my book and I'll be making this again. Lovely tasty recipe. Thanks!