Iceland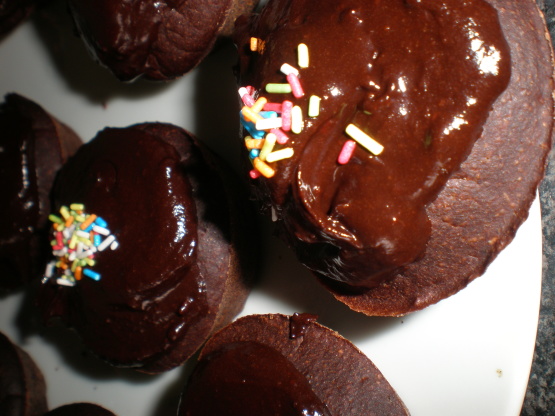 I requested this recipe from a friend who serves this baked as muffins at her daughters bithsdays bt last weekend a whole crowd enjoyed them at her husbands birthday party. I adopted it to make it a little more healthier. You can also find a frosting for it in my cookbook.
Blend the dry ingrediants.
Add the liquids.
Stir well.
Bake in a 8x6 inch sqare or 6 inch diameter pan or about 12 cupcakes or similar at 180° for 35 minutes.