Food.com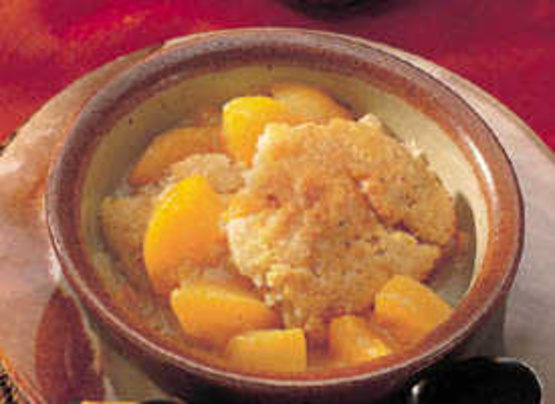 This is a quick cobbler. You can even substitute Apple or fruit cocktail in place of the peaches to make an Apple or fruit coctail cobbler.

Wow! I was skeptical because it seemed too easy. It was great. Will definitley make it again! Thanks for posting!
Heat oven to 375ºF.
Stir together Bisquick, milk and nutmeg in ungreased square baking dish, 8x8x2 inches.
Stir in butter until blended.
Stir together sugar and peaches; spoon over batter.
Bake 50 to 60 minutes or until golden.