Lazy New England Clam Chowder
Food.com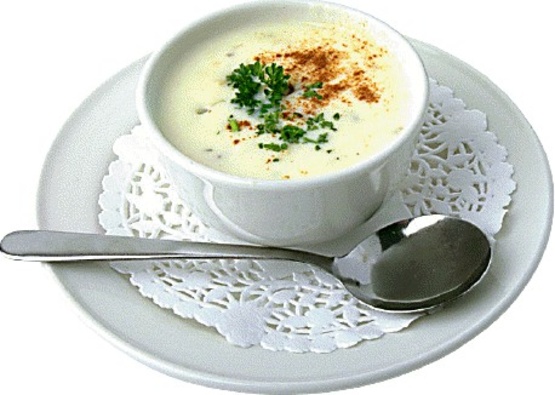 Recipe came off a bag of potatoes from back in 1970! Simple to make and tastes like you worked all afternoon!

This is pretty good! I threw it together while my husband tossed a salad. I used a leek instead of an onion and added a rib of chopped celery. Also, I couldn't find 8 oz cans of clams, so I used four 6.5 oz cans. It is a little on the thin side, but it has very nice flavor, especially on a cold, drizzly December evening when both husband and I ended up working late!
In large saucepan cook and stir bacon and onion until bacon is crisp and onion is tender.
Stir in soup and milk.
Heat through, stirring occasionally.
Stir in clams/juice from clams, lemon juice and pepper.
Heat thoroughly, serve in soup mugs with slice of lemon and parsley sprig on top.