Prep 15 mins
Cook 45 mins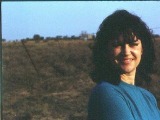 Fast prep. and into the oven! Do take note that Sweet Thai Chilli Sauces do differ from one brand to the next: I have 3 brands at the moment and they are definitely not similar, and one is markedly hotter than the others. The Maille mustard should be available anywhere. This is a delicious, tangy sauce for pork, and thickens while baking. I find pork loin chops which are simply done in a pan are often hard -- but not when baked with this sauce. I cut most of the fat rind off and leave on only a strip of fat for juiciness.
1 1⁄2 lbs pork loin chops (4 large chops, about 800 g)
1 tablespoon oil
1⁄2 cup chicken broth (125 ml chicken stock)
3 1⁄2 tablespoons honey (50 ml)
1 tablespoon mustard (Maille Dijon Originale if possible, 15 ml)
2 tablespoons sweet chili sauce (Thai, (30 ml)
1 teaspoon ginger, ground
1⁄2 teaspoon black pepper, coarse-ground
Directions
Heat oven to 325 deg F/160 deg Celsius.
In a bowl, mix the chicken broth, honey, mustard, Thai sweet chilli sauce, ground ginger and black pepper. Whisk to mix well well. (You can eyeball the amounts, and when the sauce is mixed, taste it).
Heat a film of oil in a pan.
Brown the pork chops lightly on both sides, and remove to an oven dish.
Sprinkle salt very sparingly over the chops.
Ladle the sauce over the chops with a spoon.
Bake open for about 45 minutes, turning chops over halfway through baking time.
Nice with rice or mashed potatoes, and a fresh green vegetable.
Reviews
Most Helpful
Delicious and simple enough for the most novice cook. I made it exactly as directed. The next time I will reduce the honey to 2tbsp as I think my 'Sweet Chili sauce' may be sweeter than some other brands. An excellent recipe to add to the rotation.<br/>Made in memory of Gideon.

Now, what's a nice Jewish girl like me reviewing a pork recipe, and giving it 5 stars yet???? Just because I don't eat pork doesn't mean I'm happy about missing out on some amazing, flavorful recipes here on Zaar. Being the Queen of Recipe Adaptation (it's only one of the crowns I wear), I used chicken breast shnitzels instead. We always have a bottle of Thai sweet chilli sauce in the house, although ours was not tomato flavored and I didn't add the ketchup. I used fresh ginger instead of ground and lots of black pepper. I even tossed in a garlic clove. We had these over couscous and it was delicious! Thanks Zurie!

Wonderful chops!! I followed it exactly except only used 2 pork chops. Very tender! Made for Zurie's cookathon 2014