Diana 2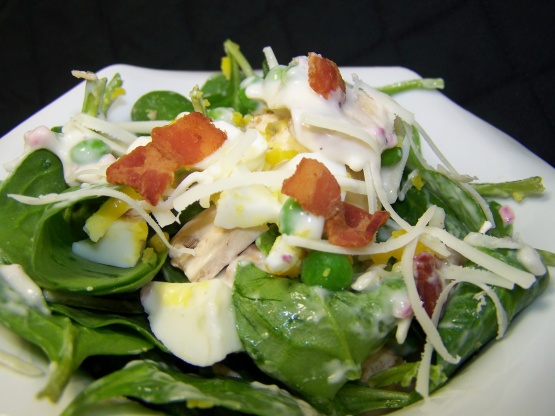 This makes a lovely summer meal.

This recipe was delicious. I left out the chopped lettuce and just added another bag of baby spinach, that way I didn't have to cut the spinach up. I also left out the peas and added mushrooms instead. I put a little tobassco in the dressing to kick it up. Everything soaked up the dressing and it was delicious. Only 3 stars cause I had to doctor it up myself.
In large bowl,layer 1/2 the spinach,eggs,bacon,lettuce,onion / and top with remaining spinach.
Combine salad dressing and mayonnaise.
Spread over salad and top with cheese.
Chill 2-3 hours .