2 Reviews
I think something might be wrong with the recipe amounts. Either it needs more pudding mix or less liquid. My pudding did not set up in the least, it stayed liquid. Therefore, my layers did not "layer" but rather just kind of fell in to the liquid layers. The flavors were okay but I still couldn't eat this the way it presented. I might try to use 1/2 the amount of liquid if I were to try this again. Made for Comfort Cafe Summer 09.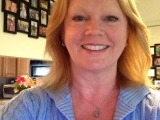 This was good but the pudding wouldn't set up for nothing. I stirred,whisked,beat an refrigerated....nothing. I finally just put everything together because I gave up. It tasted very good but wasn't very pretty. Thanks for posting.

Layered Mocha Banana Yum!