Layered Chocolate Dessert
flower7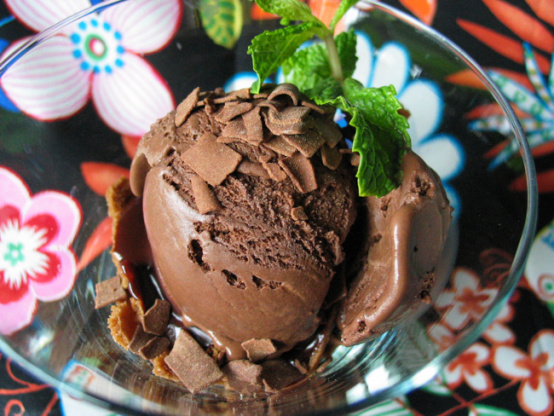 This recipe came from the Irish recipe magazine Easy Food

Oh sooooooo good! I used some Belgian ginger cookies, Recipe #130571, some locally produced dark chocolate ice cream (which really needs no embellishment, it is amazing stuff!), and milk chocolate flakes. Decadent but oh so worth it! Thanks for sharing!
Crush the biscuits and divide into four dessert glasses. Drizzle the sauce over the crushed biscuits. Add a scoop of ice cream to each glass.
Top with the crumbled flake and a mint leaf. Serve immediately.