gailanng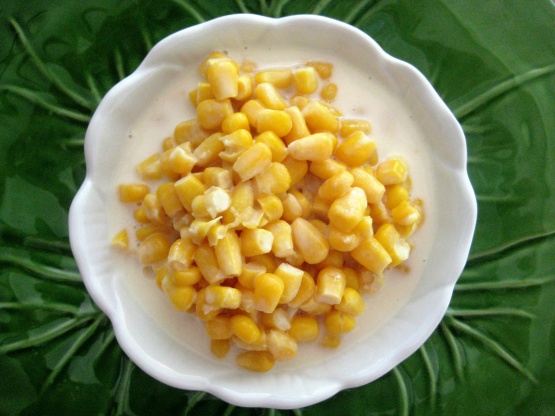 For those of you who have eaten at Lawry's Prime Rib restaurant, you know they have not only the best prime rib, but the best creamed corn!
Melt butter in heavy saucepan.
Add flour and salt, stirring to blend.
Slowly add whipping cream, stirring constantly until thickened.
Add sugar and corn, heat.
For Au Gratin creamed corn, place corn in a 9 or 10 inch shallow casserole dish.
Sprinkle with 1/4 cup freshly grated Parmesan cheese and brown under broiler.